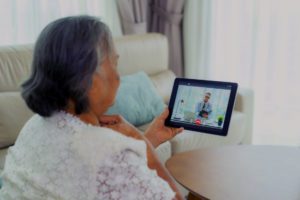 When an in-home visit is not possible, Parker at Your Door can provide telemedicine visit for patients who need to see the physician.
Telemedicine is the use of telephone and video calls between health care providers and patients for remote communication, to assess, treat, and monitor health conditions.
Want to learn more? Click here for more details on telemedicine from the CDC.