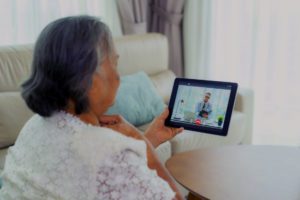 Staff of physicians, nurse practitioners, nurses, and other healthcare staff are available to answer questions, with access to staff 24 hours a day, seven days a week.
Annual wellness visits.
Telehealth visits keep you connected to your practitioner if you need to see your practitioner but cannot schedule a visit.
COVID testing and vaccines are available in the home or through our drive-through clinic.
Influenza vaccine (during the flu season).
Pneumococcal vaccine.
Recommended Adult Immunization Schedule